Product Description
Good Quality and Price of Vibrating Feeder Chute
The chute Feeder can be installed on the ground or hoisted on the discharge port of ore bin. Trough floor to do reciprocating motion, to achieve ore, its stroke times 20-60 times /min, stroke 20-200 mm. The amount of ore feeding is decided by the stroke size, and the stroke regulation method is as follows: adjusting the eccentricity of the eccentric wheel of the driving device to realize.The machine is usually installed underneath the discharging opening of ore bin. Minerals fall on the bushing. The bushing is located at the chute bottom, configured on idler wheel and via eccentric device connected with reducer which is linked to electric motor by coupler. When it works, electric motor drives reducer via coupler; eccentric disk and drain cap which is situated between chute frame bottom and roller begin to do reciprocal and linear motion so as to uniformly feed minerals.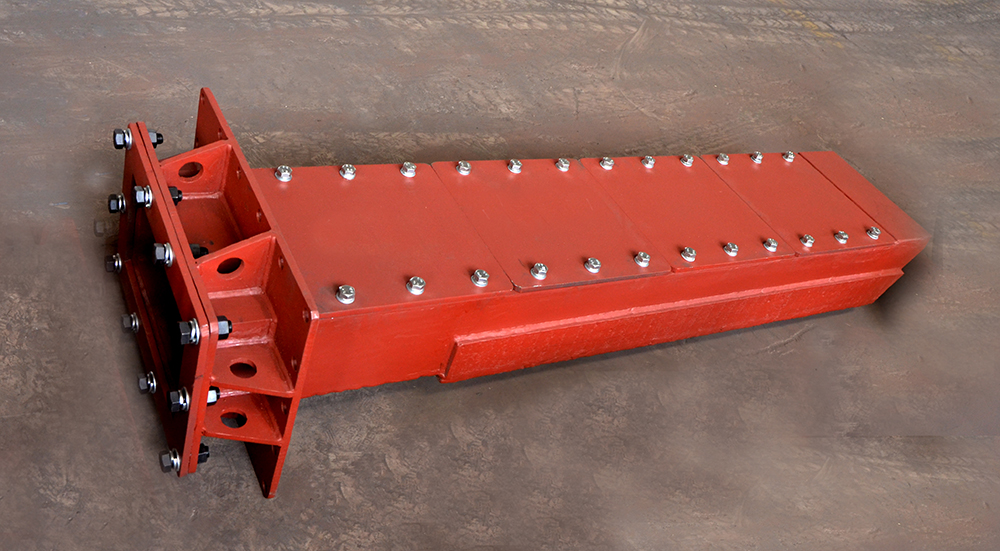 Our Advantage
1. The surface is even, has no through cracks and improper fusion
2. Welding Association Member, superior ability in R&D
3. The hardness is high and uniform distribution
4. The Cr7C3 grow vertically and is above 50%

Our Company
Shenyang Hard Welding Surface Engineering Co., LTD is awear resistant sheet for cement high-tech enterprise specializing in processing and manufacturing chromium carbide overlay wear plate and metal base hardfacing materials. Relys on thedomestic institutes, has indepently R&D Chrome Carbide Overlay Wear Plate. At present, customers system solutions inMetallurgy\ lectric Power\ Mining\ Cement and otherindustry can be offered.
We not only offer chromium carbide overlay wear plates and wear materials,at the same time we has also focused on the refurbishment of Wear Resistant Parts, and we can offer the guidances of all kinds of problems and difficulties you may meet for industrial wear fields. we firmly believe that we must be able to Create more social value for industrial wear field by our constantly efforts and pursuits.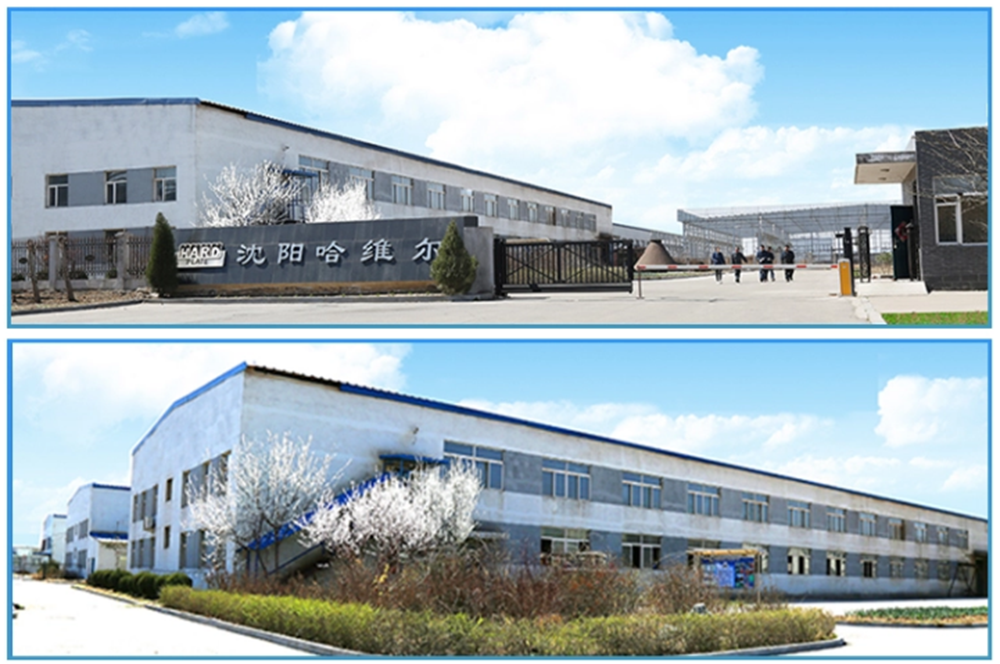 Shenyang Hard Welding Surface Engineoring Co.. Ltd. is a high-tech enterprise, which specializing inmanufacturing and processing metal cladding composite wear-resistant steel plate and wear resistant material. Relying on domestic famous insitutes, the company mainly engaged in research & development and manutacturing hard-laced wear-resistant steel plate independently and also provide integrated solutions for wear resistance system to all customers. The product of the company has passed the ISO international qudlity system authentication and the company has more than a dozen of its own technology. In 2007, the company was named high-tech enterprise; and recelved national innovation fund in 2010. Now the company bec omes the domestic well-known enterprise.
Our products are wldely usedin metallurgy, electric power, cement, minIng and other industries. In addition to the domestic market, products are exported to Canada, Australia, Madagascar, South Korea, India, Nigeria, the United Arab Emirates, Oman and other countries. The product quality has got good comments from the domestic and abroad customers. And the company was awarded" 2009 outstandlng supller" by Samsung enterprise, South Korea.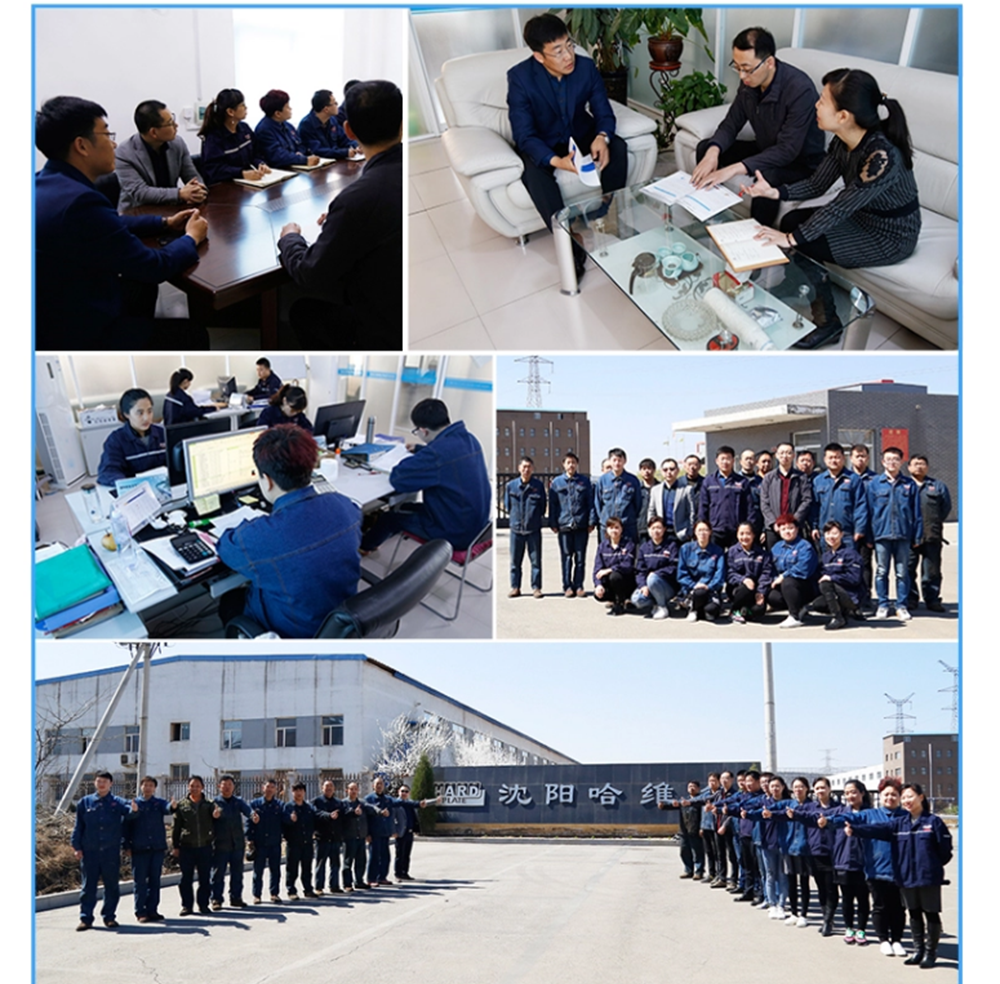 FAQ
Q1: Why are there so many cracks?
A1. Due to the cooling rates of dissimilar metals, HARD PLATEhardfacing alloy plate alloy steel wear sheets boards on sale is manufactured using a welded process. This process results in high temperatures. During the cooling process, the plate goes through a stress relieving process. This is a natural process and does not effect the performance of the plate. The stress relief cracks should be between 3/4" - 2" apart. There are typically two methods used in situations when the hardfacing side is required to be on the outside of a tight radius resulting in cracks wider than desired. the cracks can be touched up using an appropriate hardfacing wire or electrode.

Q2: What is the best method of attachment?
A2. HARD PLATE hardfacing alloy plate alloy steel wear sheets boards on sale is usually attached by countersunk bolts, weld studs, perimeter welding, or plug welding. Some methods are better suited than others depending on the specific application. For more detail on each method see the installation section.

Q3: Can this plate be drilled or machined?
A3. No. HARD PLATE hardfacing alloy plate alloy steel wear sheets boards on sale can not be machined or drilled. It can however be ground. Mild steel inserts are used to create countersunk or counter bored holes. HARD PLATE 6+3/8+3/8+5 wear resistant steel plate can be cut using plasma, Grinding wheel saw, or air-arc gouging.